Mahatma Gandhi once said, an eye for an eye makes the whole world blind. But, what if I told you that there is a large percentage of the world that is literally blind and unable to see or slowly losing their vision? A young student of Oxford, John Wilson found out exactly this as he embarked on a trip to Africa and the Middle East in 1946. He was shocked to discover the vast amount of people who were blind or losing vision. As he went back to UK, he was determined to tackle this issue. What he started eventually became a global foundation which came to be known as Sightsavers, which is helping fight blindness and inequality for disabled people around the globe.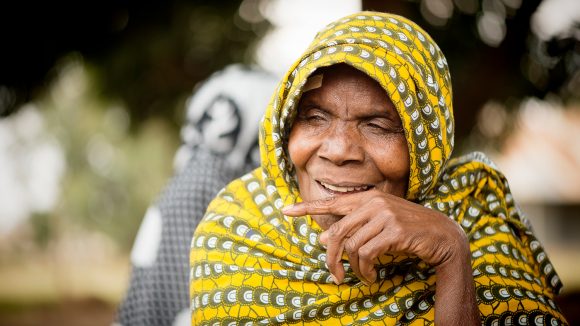 In 1950, John Wilson started the British Empire Society for the Blind, which was the original name for SightSavers. Through the foundation, he was able to form national organizations for six different countries within it's first year. As the organization grew, it took on more support, even being given royal status by the Queen of England. As SightSavers grew throughout the years, it has helped thousands of people receive treatment for blindness, disease, disability and helped give welfare and education to those in need.
Sightsavers has played a key role in helping children with learning disabilities achieve education and reach goals, in countries like Senegal, Cameroon, Kenya, India, Sierra Leone, Zimbabwe, and more. It has also helped provide surgeries and medical treatments for disabilities such as blindness or loss of vision. One example of this is how the organization, through collaborative efforts is helping provide 41,500 people in Kenya surgery for blindness. With it's span of reach, SightSavers has worked with government and non government organizations all across the globe to help countries reach their sustainable development goals. In India, over 400,000 truckers are being screened for vision to help reduce accidents due to loss of vision. The organization has also helped reduce inequality against disabled people, as well as helping prepare them for employment and their future.
https://en-gb.facebook.com/sightsaversUK/